Business trips without all the stress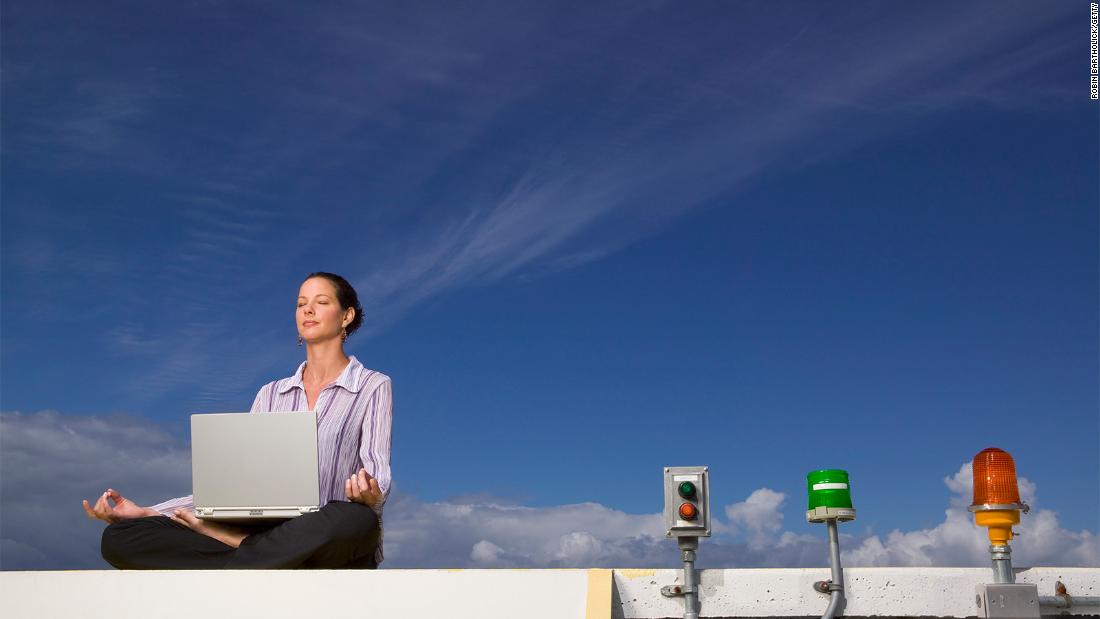 (CNN Business)For frequent business travelers, the vagaries of life on the road are both part of the allure and part of the job. While you may enjoy exploring new locations and boosting your frequent flier status, be sure to also pay attention to your physical and mental health.
"The negative health effects really seem to pile up at the two-week mark," says Dr. Andrew Rundle, lead author of the 2018 study and a professor of epidemiology at the Mailman School of Public Health at Columbia University.
To counteract these effects, it's important to take time for yourself, experts advise. So don't feel guilty about hitting the gym, catching up with friends in the area, seeing the sites, booking that spa appointment or just meditating or relaxing when the workday's done.
"Business travelers need to develop healthy habits just for the road," says Rundle.
When facing a busy schedule of important client meetings and decadent business lunches, of course, that can be a challenge.
Before you start your trip, protect against overscheduling by marking off time on your calendar to exercise or relax each day, advises Dr. Robert L. Quigley, senior vice president and regional medical director of MedAire's International SOS Assistance Inc., a medical and travel security risk services company.
Then honor those commitments to your health.
Working out during your travels will help you eat more nutritiously, and sleep more soundly, even when you're crossing time zones, experts say.
Dr. Rundle, who travels often for his job will find a way to bake physical activity into his day even if he can't get to a hotel gym. "I'm the person standing at the back of the conference — standing burns much more energy than being completely sedentary," he says. "If I have a meeting, I'll suggest a walk rather than sitting on the couch in the hotel lobby."
You'll feel more motivated to keep up healthy habits if you regularly connect with friends and family at home. Text a friend, call your cousin, video chat with your spouse or post a few photos on social media, experts advise.
Take a moment periodically to notice how you're feeling and what you're doing, recommends Allison Forti, Ph.D., assistant professor at the Wake Forest University Department of Counseling.
"When you travel a lot, you can get into autopilot, and start doing things and not know why, like eating the same big meal at the same restaurant, or not talking to your partner," says Forti.
If you start to feel stressed, just knowing that's a common reaction to work travel can help keep symptoms at bay. Take a deep breath, be mindful, and show extra kindness to yourself. And give yourself permission to have fun. You might just get more business done in the process.
Read more: https://www.cnn.com/2018/11/28/business/business-trip-stress/index.html
---