Midterms looked horrible for GOP. Then Kavanaugh happened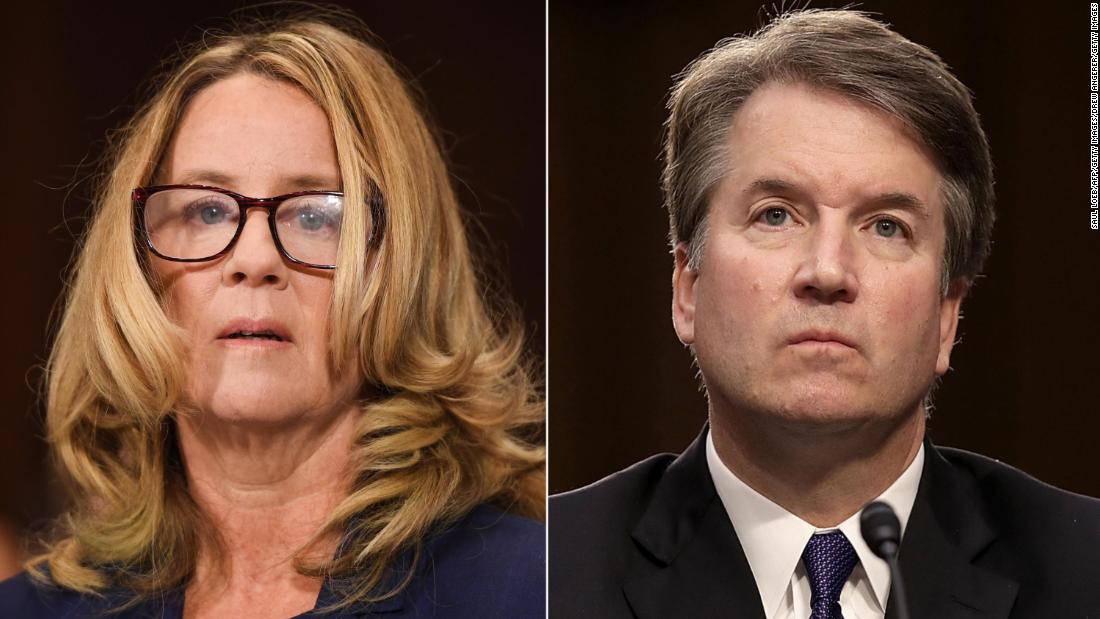 (CNN)Hurricane Florence reminded Americans of something that we in coastal areas know all too well — the impact and depth of natural disasters are unpredictable. Some people are lucky enough to ride out the storm. For others, underestimating it is a dangerous mistake.
Recently I had lunch with one of my favorite congressmen, Rob Woodall of Georgia. He's in a generally safe seat. He's confident not only about his re-election but also about Republicans' chances of keeping the House. Not me, I'm scared as hell.
There are many factors that potentially could make this a Category 5 hurricane.
No. 1, with only two exceptions,
the party in power loses House seats.
The political wreckage can be severe. Franklin Roosevelt lost 71 in 1938. Lyndon Johnson said goodbye to 47 Congress members in 1966. More recently the House majorities flipped in 2006 when George W. Bush lost 30 and then back in 2010 when Barack Obama lost 63.
House Majority Leader Kevin McCarthy has described presidential elections as aspirational and midterms as evaluational. In short, they are a report card. Translated to grades, polls show Republicans getting an A in economics but a D in citizenship. Ironically two of the failures — not repealing Obamacare and not building "the wall" — have ticked off both parties — the GOP for failing and the Democrats for trying!
Then, along with 41 retirements among GOP members of Congress, we've had some ignominious midterm departures. Finally House members are the recipients of any collateral damage caused by White House missteps and tweets. Combine this with anti-Trump intensity, and the storm grows stronger.
Finally, pollsters say there isn't one driving matter on the minds of voters. Republicans win on terrorism, economy, taxes, jobs and national defense. Democrats win on health care, trade, foreign policy, immigration, race, abortion rights, environment and guns. Since there's not one unifying issue such as the Iraq War in 2006 and Obamacare in 2010, neither party has a free policy ride.
But there's one exception — an intervening event.
We now have one. This year the October surprise came in September and seems to be gaining traction day by day. The Christine Blasey Ford accusation against Kavanaugh is dicey for both parties, but Democrats have far less to lose since suburban college-educated women who are sympathetic to Ford are their growth market.
Any objective analysis shows that Senate Judiciary Committee Chairman Chuck Grassley has bent over backward to accommodate Ford, Ramirez and the entire Senate, but his efforts are obscured by the frenzy. As the vote approaches. there will be more process criticism. Who was interviewed by the FBI? Who wasn't? Was the FBI investigation given enough time? What about the
reported ice throwing
— is there a pattern?
Of course, the controversy could energize Republicans as much as Democrats. For example, polls have shown North Dakota incumbent, Sen. Heidi Heitkamp, is now down by double digits. More than one-fifth of the voters say Kavanaugh is their most important issue, ranking well above health care and immigration. However, perhaps North Dakota is an aberration, as to date there have not been similar swings in Indiana, West Virginia, Florida or Arizona.
Regardless of the outcome of the vote on Kavanaugh, the fury won't end. It's a political gift that keeps on giving, and it has just the right ingredients for a perfect political storm.
Read more: https://www.cnn.com/2018/10/04/opinions/what-kavanaugh-case-does-to-midterms-kingston/index.html
---